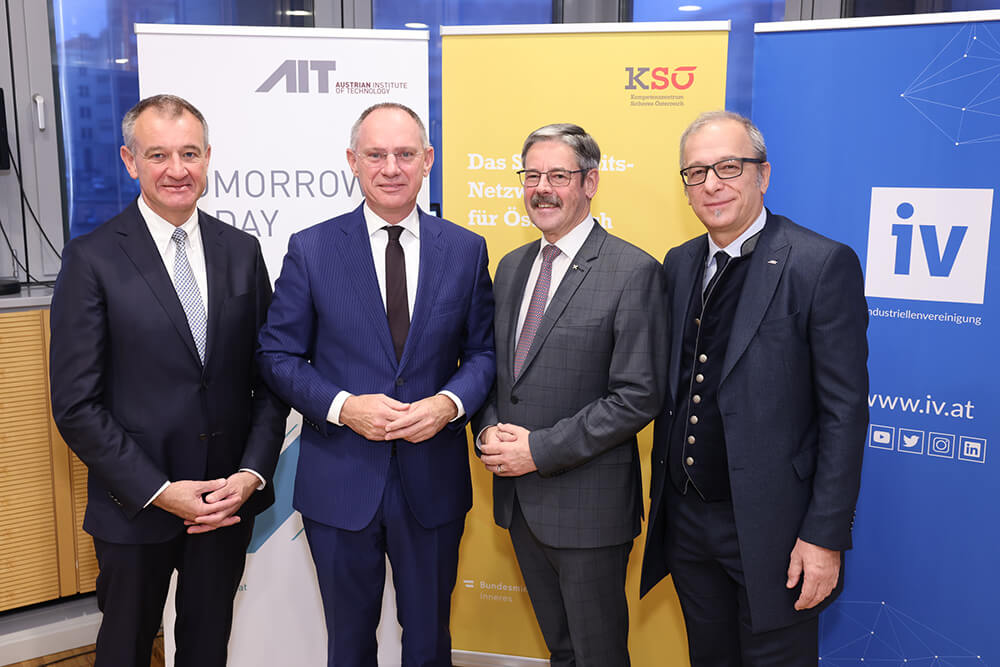 On 28 and 29 November 2022, the Kompetenzzentrum Sicheres Österreich (KSÖ), together with the AIT Austrian Institute of Technology and the Austrian Federation of Industry, organised a Blackout Simulation, in which the first hours and days after a blackout, triggered by a technical incident in a transformer station, were realistically simulated. This training on technical and communicative processes provided valuable experience for emergencies.
Regardless of whether we are talking about companies, authorities or emergency organisations, the topic of blackout affects every institution in Austria. A failure of critical institutions not only costs a lot of time, money and nerves, but can also lead to the failure of necessary infrastructures or even have life-threatening consequences. The Kompetenzzentrum Sicheres Österreich (KSÖ) considers it one of its tasks to strengthen precaution and preparation on the topic of blackout together with partners from business, administration, science and politics.
Training in one of the most modern IT simulation environments
The effects of blackouts are making it increasingly difficult to assess and define effective protective measures due to the increased dependence on a wide variety of digital systems spanning a wide variety of critical infrastructures. Now, in the context of the AIT Cyber Training and Exercise Initiative and on the basis of the modern AIT Cyber Range Platform as well as through the use of state-of-the-art digital simulation systems, concrete effects can be simulated for the whole of Austria for the first time. This makes it possible for the various actors involved from the public sector, operators of critical infrastructures and companies to gain essential knowledge in order to define and implement measures to ensure the highest possible availability of our critical infrastructures in the long term.