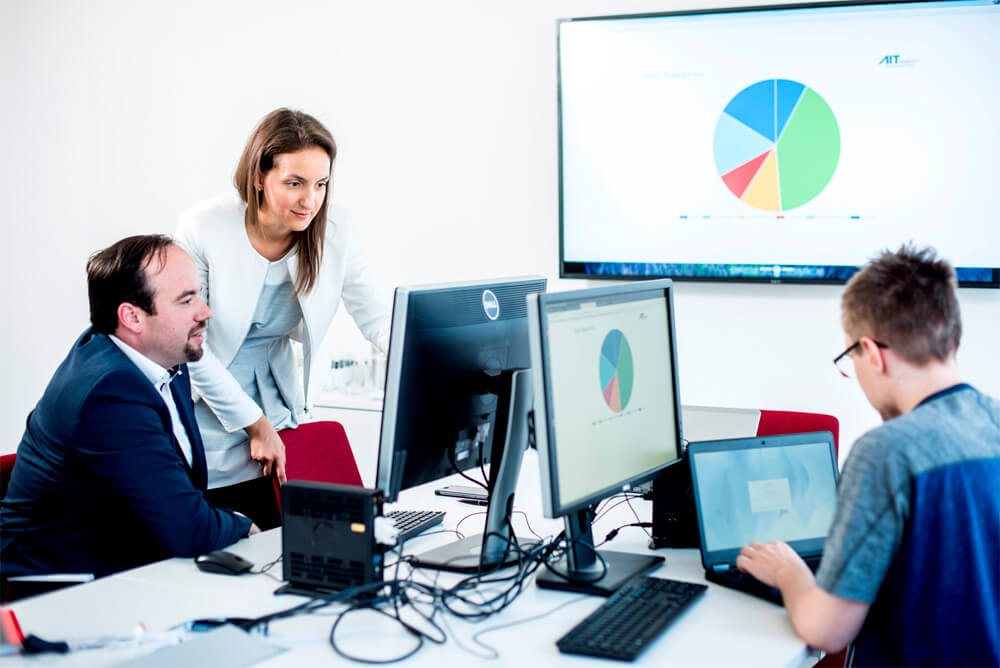 Employees trained at the Cyber Range Training Center of the AIT Austrian Institute of Technology
In cooperation with the AIT Austrian Institute of Technology partner, EVN ran a special cyber security exercise. The intention was to test internal IT emergency processes against the backdrop of today's cyber threat scenarios and to train appropriate emergency measures. "We train our internal emergency processes in order to be prepared for an emergency," EVN IT security expert Wolfgang Löw told us. The training covered the detection and defense against IT threats triggered by cyber security incidents.
The exercise scenario was planned by AIT security experts under the leadership of Dr. Maria Leitner together with EVN. "The training was conducted on the AIT Cyber Range, a special IT training and testing platform," Leitner said. The AIT Cyber Range is a virtual environment and enables flexible simulation of large and complex digital ICT systems. This makes it possible to generate a safe and realistic environment.
About the AIT Cyber Range
Due to its flexible architecture, the AIT Cyber Range can be used for various applications in a wide range of configurations, such as digital industrial control systems, digital networks and critical infrastructures. This allows research, as well as industry and public sector actors, to work in realistic environments on the design, implementation and validation of new methods, technologies and processes to achieve a higher level of national defense security against cyber attacks. This makes the AIT Cyber Range unique in the world.